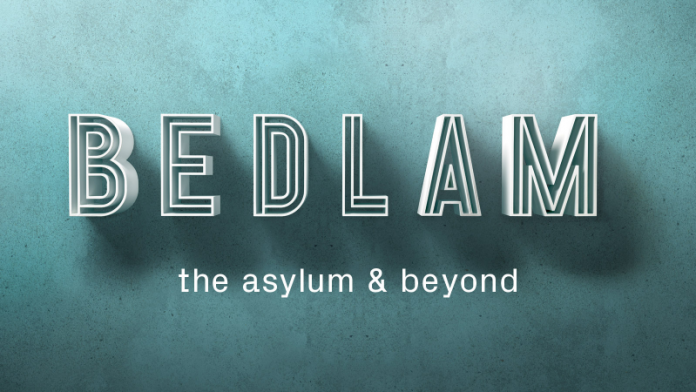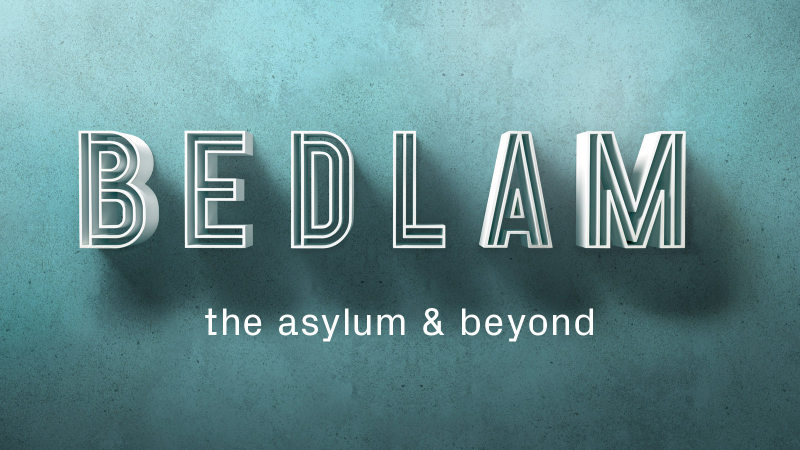 A review of the Wellcome Collection's exhibition, Bedlam: The Asylum and Beyond, which runs from 15 September 2016 – 15 January 2017.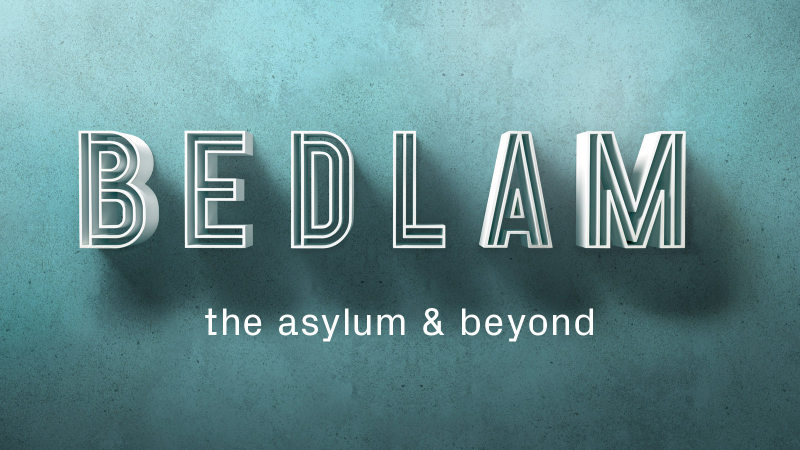 I've never spoken here about having depression and anxiety because, after all, no one wants to hear about yet another obscure writer pretending to be some tormented genius. But it's why I often can't update The Quack Doctor for a few weeks or months, and why I struggle to promote the books that suffer the embarrassment of my name on their covers. So I did have some personal as well as academic interest in seeing the Wellcome Collection's new temporary exhibition, Bedlam: The Asylum and Beyond. I had every confidence that the Wellcome's treatment of the subject would be enlightening and sensitive, but I didn't expect to feel so moved by the experience.
The exhibition doesn't lead the viewer gently into its world but sets up an immediate confrontation – Eva Kot'átková's 2013 installation, Asylum, which presents a dramatic and unsettling landscape of images and sculptures. Two-dimensional cut-out pictures hover over structures made of metal bars – at once strong and delicate. It's confusing at first, reflecting the experience of patients crossing the threshold of the psychiatric hospital. You have to look closer for its themes to fall into place – incompleteness, fear; the sense of having to assemble oneself into an acceptably coherent being.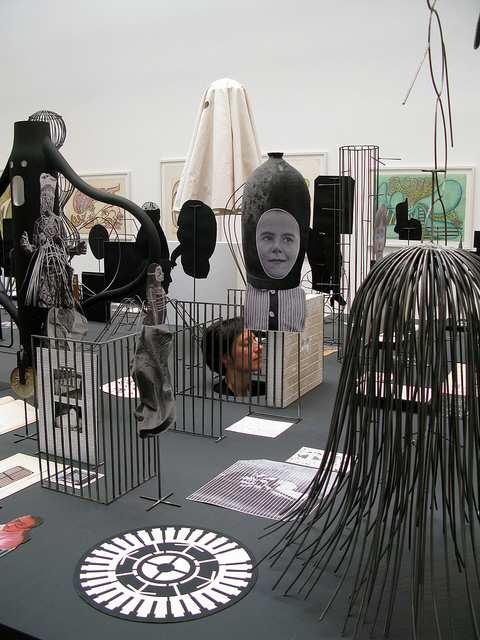 Asylum is informed by Kot'átková's visits to patients at the Bohnice psychiatric hospital in Prague. Typewritten like old medical notes, snapshots of patients' own voices fade out or end suddenly, as though the note-taker has stopped listening. Patients' anxieties pervade the piece – and yet they aren't the only fears under the spotlight.
'As a child, I suffered expansive imagination,' reads one person's testimony. 'The doctor saw in it a dangerous habit ans warned my parents that my ideas exceed the acceptable limits.' The patient's visions are '… monsters that destruct me from concentration on studies.'
(Everything in these quotations is sic.) The patient's experiences hint at a wider fear of imagination and of departure from a well-trodden academic path. Is it possible to pinpoint the 'acceptable limits' beyond which a person is too sad, too anxious, too unusual to fit comfortably into normality?
Bedlam combines art, history and society, with London's Bethlem Royal Hospital itself forming the thread that twines them together. The Hospital, established in 1247, went through several physical reincarnations between then and the twentieth century, its changing locations and architecture reflecting the prevailing preoccupations of society. The ideal of the asylum as a place of refuge became broken; the notion of a nightmarish prison took its place in the public consciousness and has not yet been erased in spite of Bethlem's continued existence as a modern psychiatric hospital.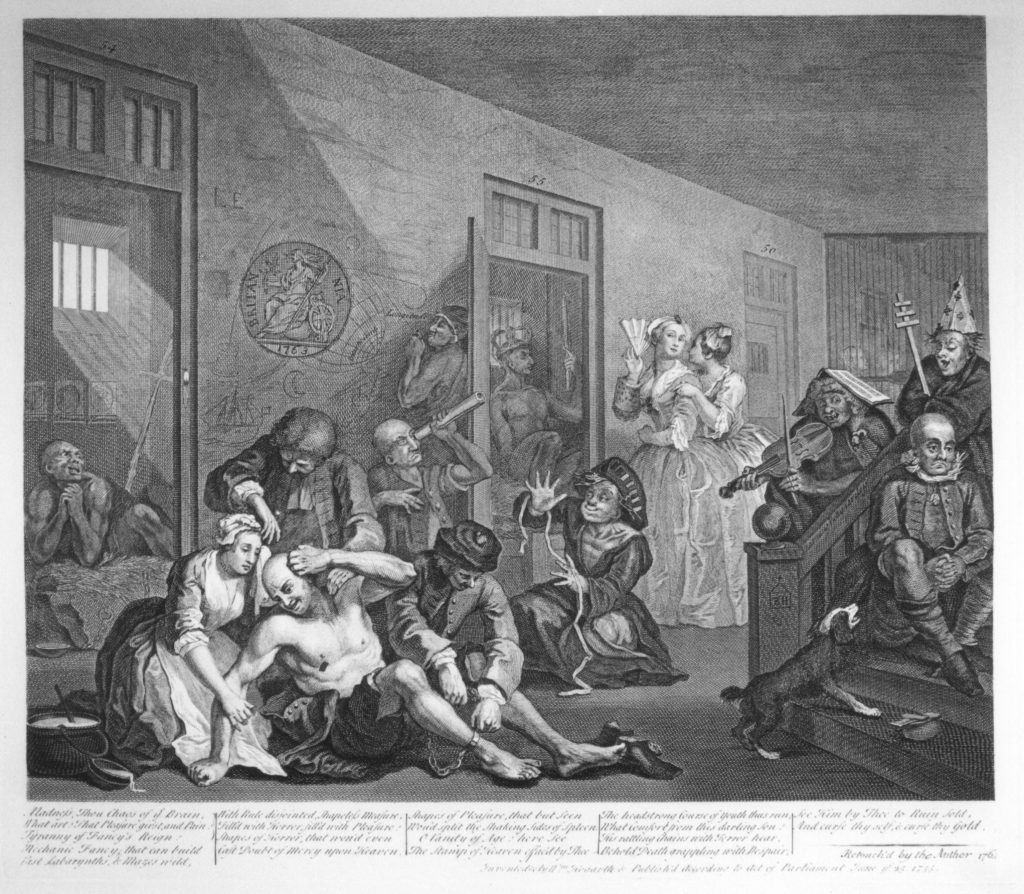 The curators haven't glossed over the cruelty associated with historical mental health provision but neither does the exhibition give any weight to melodrama. Hogarth's final scene of The Rake's Progress is there, of course, but in its context as an allegory of the nation, not as an illustrative example of the past's failings. There's more focus on excavating the concept of 'asylum' – as a sanctuary or retreat – from the centuries of stigma, and reinventing it for today.
Patients' voices – through art and multimedia – are central to the exhibition. Mary Frances Heaton's embroidered letters to Queen Victoria, protesting her incarceration in Wakefield Asylum in 1837, symbolise the laboriousness involved in trying to be heard as a 'mad' person – and specifically, in this case, as a mad woman.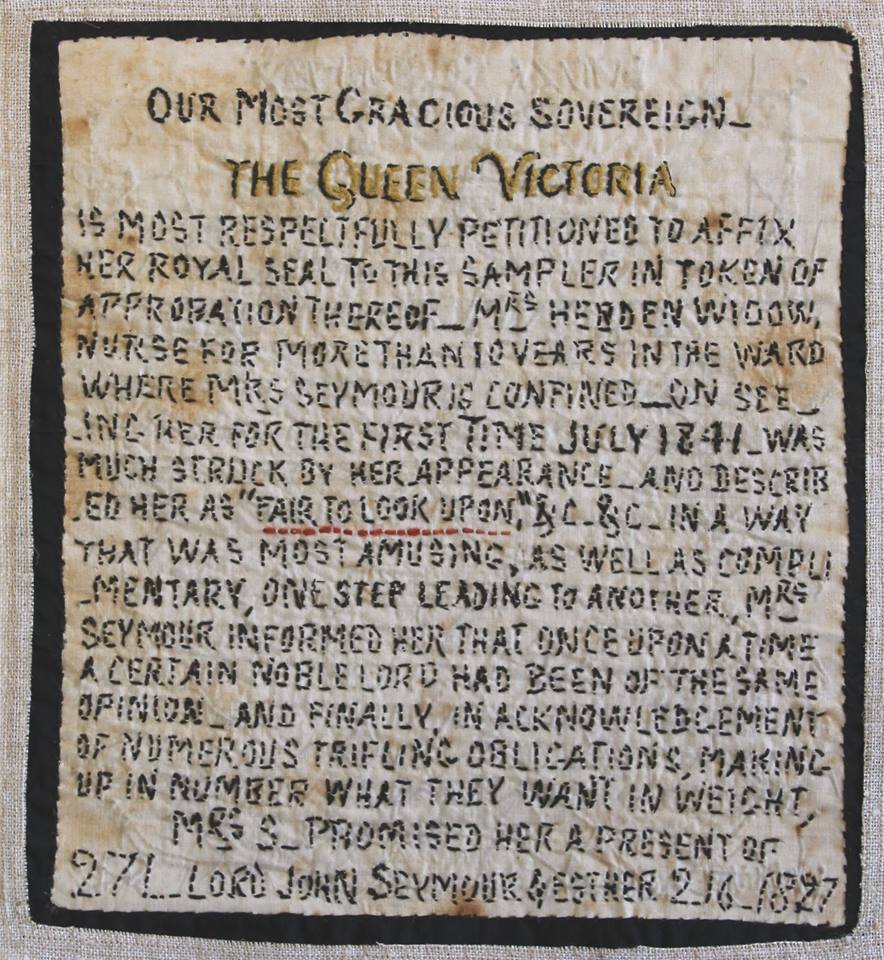 Elements of humour (for me, anyway) arise from the mid-twentieth-century drug companies' advertising of their new anti-depressants. Merck's promotional record, Symposium in Blues, sent out to doctors as a marketing campaign for Elavil (amitriptyline) is brazenly wacky. A 1960s recorded discussion on electro-convulsive therapy is delivered from a dome looming above the listener's head – a potentially threatening experience offset by the humour of the Pfizer rep's RP voice warning that ECT is not for those who are 'just a bit browned off'.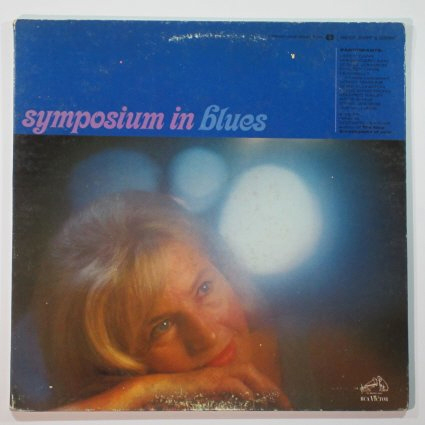 Looking at the 21st century, the exhibition addresses the new 'Bedlam' of chaotic, fragmented treatment options – the bombardment of drugs and alternative therapies whose message is either 'go away' or 'give us money'; the 'support networks' that are supposed to be out there somewhere but remain inaccessible, floating just beyond the metaphorical iron bars of the mental illness itself.
The internet encourages us to talk – but to whom? To get help, you have to ask for it, and even if you can struggle over that barrier, whoever's on the other side can send you straight back with a simple 'Oh dear … well, try to think positive.'
But 'positive' was the biggest word in my head as I left the exhibition. One of the final installations is Madlove: A Designer Asylum, a collaboration by artists the vacuum cleaner and Hannah Hull. Through workshops with around 300 people with experience of mental health issues, they sourced ideas for a utopian asylum that would transform inpatient mental healthcare from a punishing environment to a nurturing one. Full of colour, light and safety, their illustrations and models forge the possibility of a hopeful future, where real 'asylum' is accessible for all who need it.
Bedlam: The Asylum and Beyond runs from 15 September 2016 to 15 January 2017 at the Wellcome Collection, 183 Euston Road, London. Free admission.