ADvent Calendar Day 2
Dr Ralph's Pills and the 'Ralphian Theory' appear to have been inspired by the Hygeist principles of James Morison, who introduced Vegetable Universal Pills to Britain in 1825. Joseph Ralph's system, like that of Morison, comprised two varieties of remedy – the Alterative Purgatives (No. 1) and the Gentle Aperients (No. 2.). Taking pill no. 1 required courage and a tough constitution:
'The slime and bilious humors they separate and bring away from the intestinal canal and liver, are frequently so acrimonious as to give a scalding sensation as they pass by stool.'
No. 2 was a less violent laxative said to have a 'pretty regular' effect on the bowels of most patients, enabling them to time the dose so that the results would occur at a convenient moment.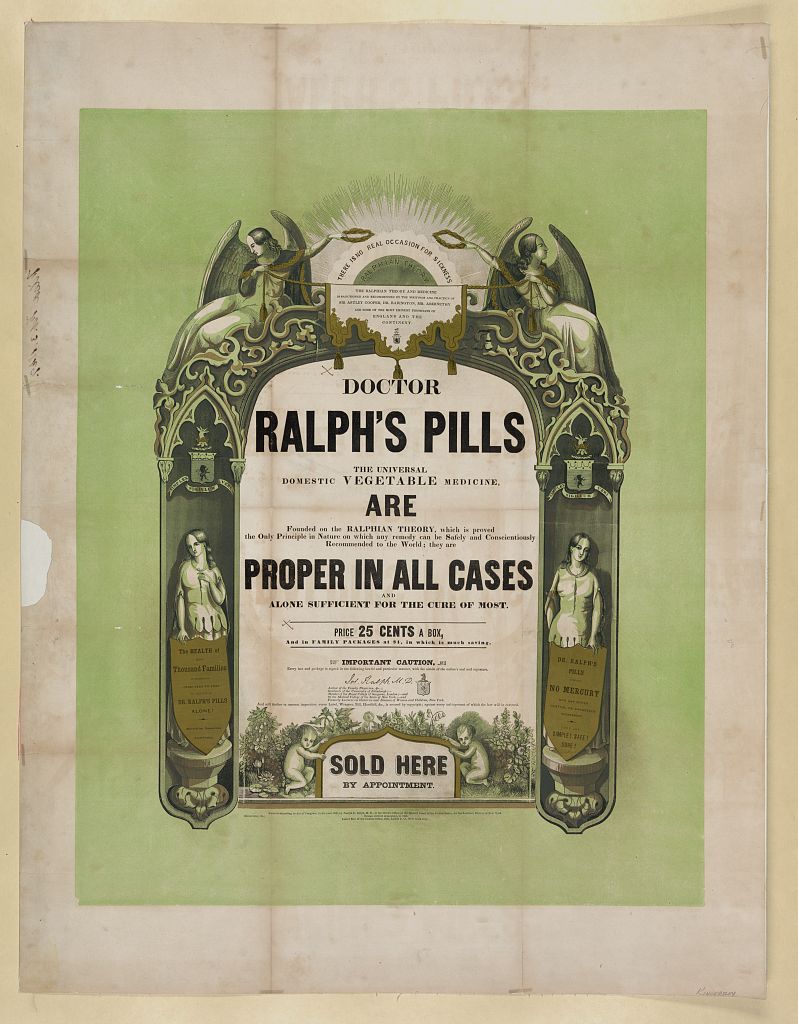 Image: Library of Congress 
Quotation source: Ralph, Joseph, A Domestic Guide to Medicine, 1835