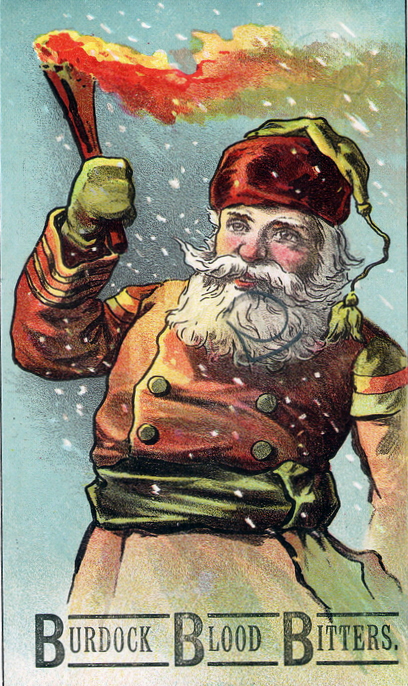 ADvent Calendar Day 24
I hope you've enjoyed the daily posts during December – I've had fun compiling them! I leave you with a festive late-19th century trade card for Burdock Blood Bitters or 'B.B.B.' This famous tonic, which was around 20% alcohol, was advertised as the solution to numerous conditions including indigestion, flatulence and hysteria. So it's particularly appropriate for Christmas.
.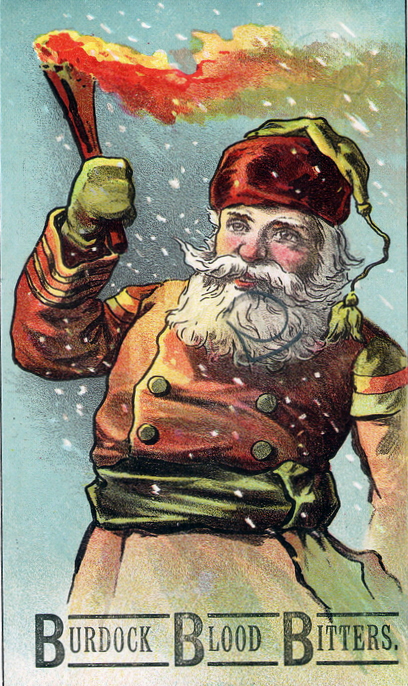 Thank you to everyone who has supported The Quack Doctor throughout the year.
.
I wish you all a cheerful Christmas and a relatively disease-free 2014.
.