Whether they promised to cover a bald head with a mop of curls, to rejuvenate greying locks or to produce manly whiskers on the smoothest of chins, hair-related products appear in numerous Victorian and Edwardian adverts. There was a huge choice of potions, lotions, devices and even pills for bringing back a youthful barnet – here are just a few from the end of the 19th century and beginning of the 20th.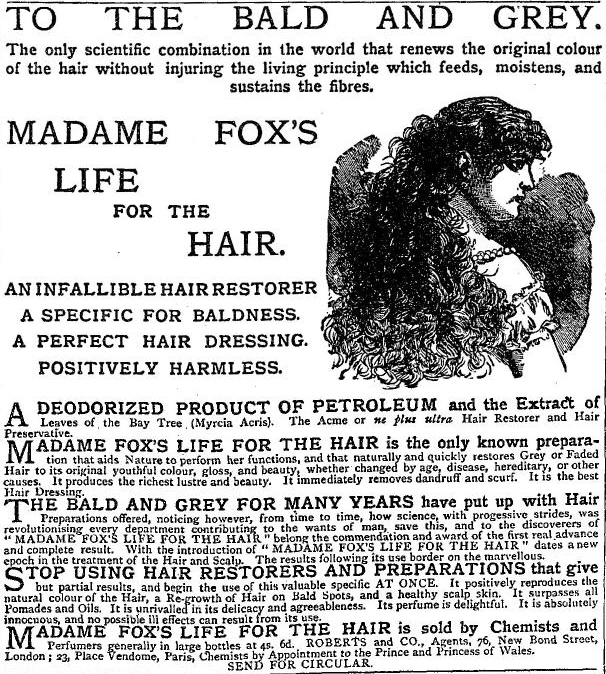 Madame Fox's Life for the Hair. From The Graphic, 4 March 1882

Foso Hair and Scalp Remedy. From the New York Tribune, 7 January 1906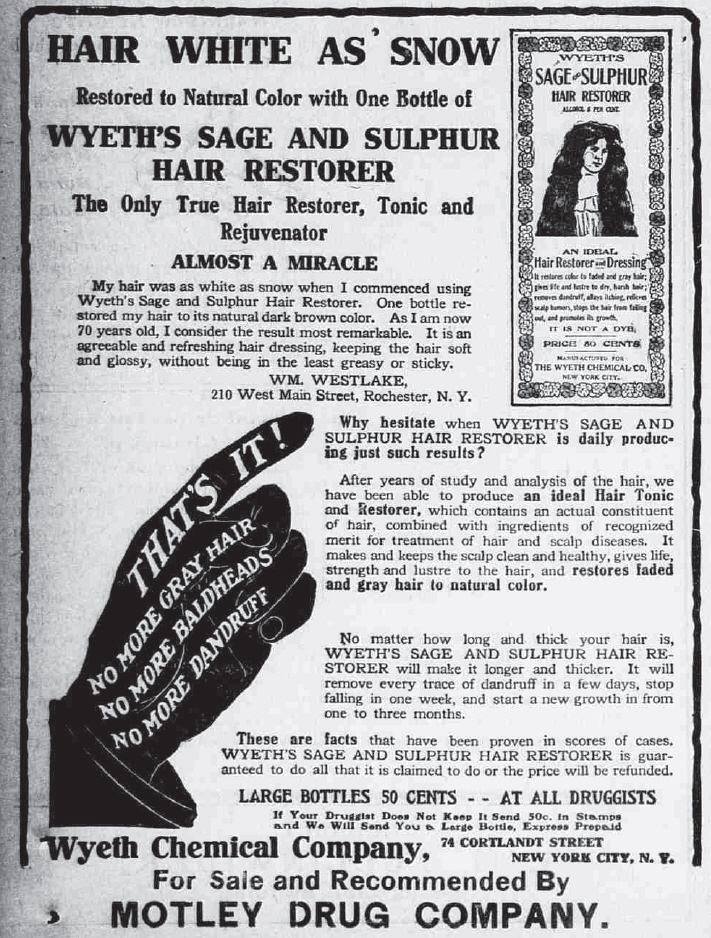 Wyeth's Sage and Sulphur Hair Restorer. From the Palestine Herald, Texas, 19 January 1910
Wilson's Whiskerine. From Jackson's Oxford Journal, 12 December 1891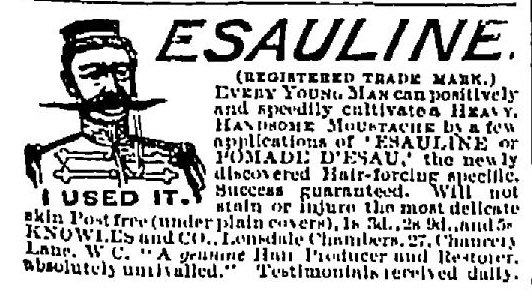 Esauline. From the Penny Illustrated Paper, 20 July 1895

Hygienic Vacuum Cap. From Popular Mechanics, December 1909. For more details on this and other vacuum caps, see this previous post: You Needn't Be Bald.