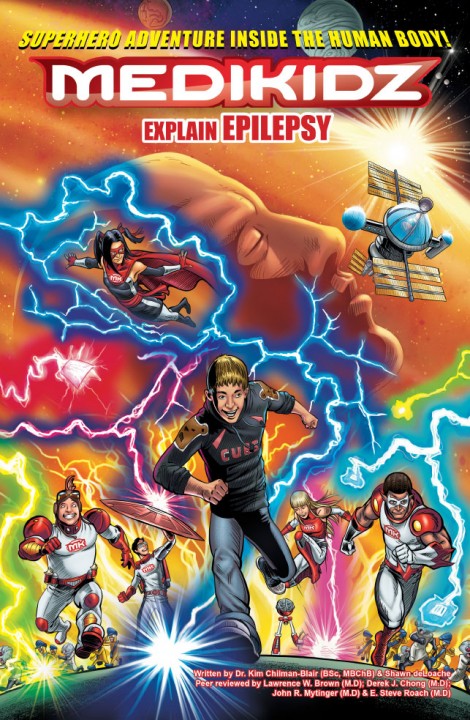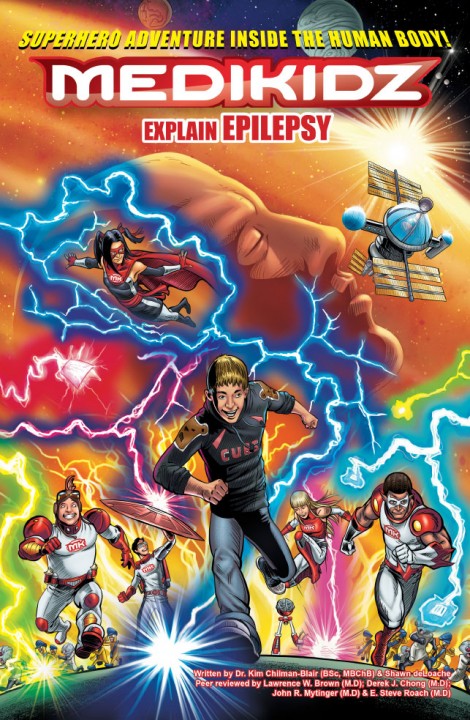 Knowledge is power, but if you're a child recently diagnosed with a medical condition – or are watching a loved one go through bewildering tests and treatments – information can be hard to get at. Well-meaning adults might assume you won't understand big words, or they might be having trouble dealing with the situation themselves. Medikidz comic books address this issue by presenting accurate, peer-reviewed medical information in an engaging graphic novel format aimed at children aged eight and upwards.
A few years ago, I wrote about the Medikidz asthma comic. The organisation was then in its infancy, so when they recently asked if I'd like to review a new title, I was interested to see how the series and its characters had developed.
Medikidz Explain Epilepsy centres on a boy called Jack, a keen basketball player. When he has a seizure in the locker room, his friends are frightened, and the well-meaning but ignorant team coach drops him from the next big game. That's where the Medikidz – a diverse team of superheroes – come in. They transport him to the planet Mediland, which is shaped like the human body, and show him what's happening in his brain during a seizure.
The art style has been taken to a new level, with beautifully delineated characters and a vibrant colour palette that makes the anatomical pinks and reds of the earlier editions now seem rather subdued. The title format has changed too – the line 'What's up with Jack?' has been moved to the back cover in favour of the punchy, straightforward 'Medikidz Explain…', which for me feels more professional and internationally recognisable.
I found the introductory scene setting – where Jack is dropped from the team and isolated from his friends – immediately involving and I would like to have seen more about the social aspects of coping with his condition. But the remit of the Medikidz series is to impart medical information, so it's understandable that the story takes us straight to the pathology of epilepsy.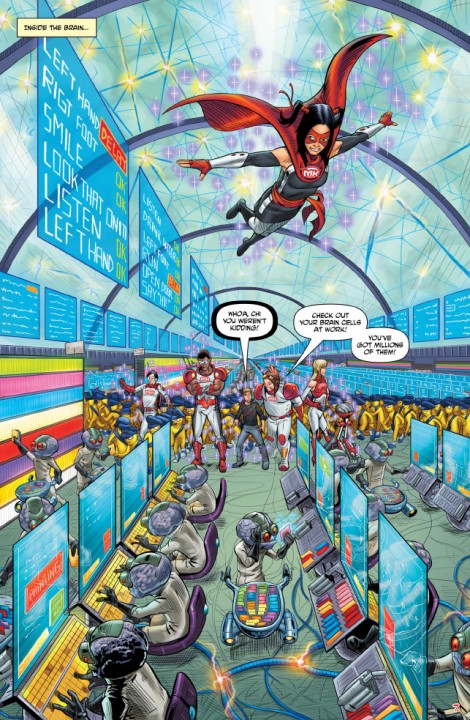 The comic uses humanoid characters to represent the electrical messages in the central nervous system. These 'postmen' get along fine until a supervisor overloads them with work, creating an electrical storm that sends Mediland into a seizure of its own. It's down to Jack and his basketball skills to slam-dunk medication into the planet's brain and save the day – a nice touch that puts the patient at the centre of his treatment and empowers him with control over his condition. The story also addresses some common misconceptions about epilepsy, for example the myth that someone can swallow their tongue during a seizure.
Humour runs unobtrusively through the comic and there are nods towards familiar tropes, such as when the Medikidz go to educate Jack's basketball coach, intercepting his car in true movie-alien fashion.
Like the other Medikidz titles, the comic does not shy away from medical terminology or the complexity of treatment options, and the eventual owner of the book might wish to re-read some sections in order to grasp them fully. The beauty of these books, however, is that they can be returned to, shared with family and friends, and used as a catalyst for discussion with care providers, reassuring the young patient that he or she is not alone.
To view the full range of Medikidz comics and browse their online encyclopaedia of medical conditions, visit Medikidz.com.