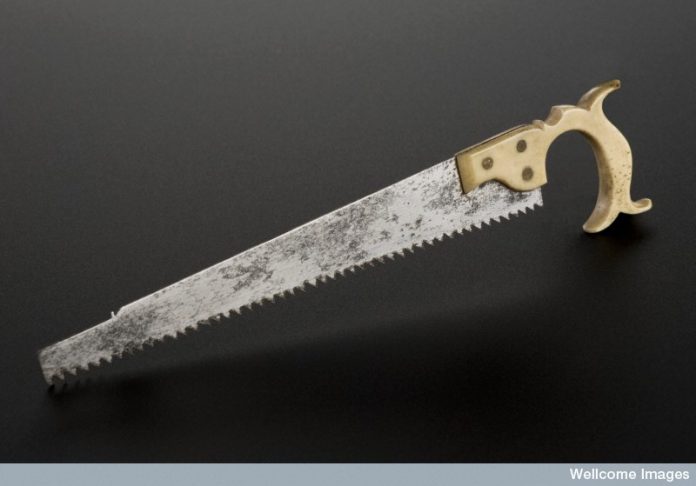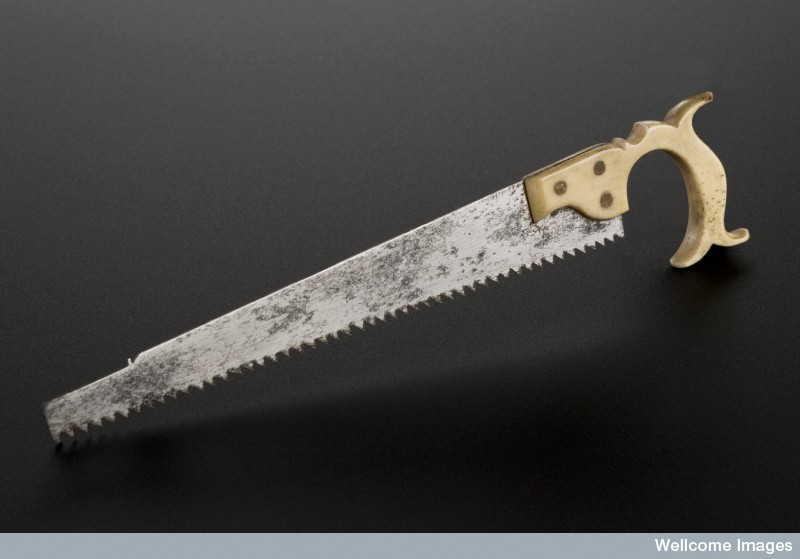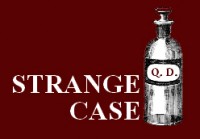 Injuries acquired in unusual circumstances, spurious news stories of medical happenings, bizarre or gruesome reports from doctors' casebooks…
Strange cases is an occasional feature on the Quack Doctor that reproduces these tales. In this excerpt from the London Courier and Evening Gazette of 4 December 1824, we meet a young poulterer whose 'itching for surgery' saw him summoned before the Guildhall magistrate.

The complainant, Charles Barnard, a servant with Mr Wood, a butcher in Newgate-market, it appeared, had the misfortune in the course of his business to run a hook through the first finger of his right hand. He neglected it, and symptoms of mortification ensued, which rendered it necessary to have the finger amputated.
The defendant, Mr James Selwood, a young master poulterer in the same market, who, as Mr Barnard said, had an itching for surgery, and had prescribed poulticing, &c., in the first instance, now offered his services to attend the amputation; and together they went to Mr Lawrence, the surgeon. That gentleman performed the operation with his accustomed dexterity, and Mr Lawrence having fingers enough of his own, expressed no wish to detain this extra one, which our young amateur therefore took up, washed, and put in his pocket with the consent of Barnard, promising to prepare it secundem artem and return it, Barnard's affection for his finger being so great that he vowed he would keep it till the day of his death, and have a tin box made on purpose to contain it.
The first tidings, however, which Barnard again learned of his finger was that the defendant, instead of preparing it, was preparing himself to devour it, and that he had actually offered a bet of 10l. that he would eat it. Horrified at the thought of having any part of his body eaten up, he hastened to reclaim the lost member; but the defendant refused to restore it, declaring, with an oath, that he never should have it—he would chop it up first; and it was currently reported through the market, that he intended to make a tobacco-stopper of it: and poor Barnard, shocked at the idea of having his own finger pointed at him in scorn and ridicule by all the butchers' boys in the market, now claimed its restoration.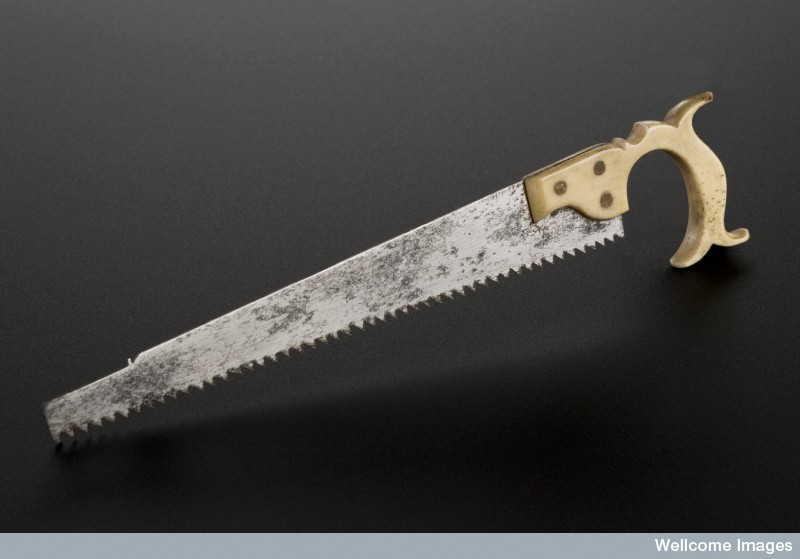 The defendant, on the reception of the Alderman's summons, let go the lad's finger, and sent it to him in a parcel, wishing, no doubt, that he had never laid a finger on it; but Barnard, determining not to let him slip through the rest of his fingers, had refused to receive it but through the fingers of the Alderman.
As to the facts of the case, Mr Selwood's account differed very little from that of Barnard. He allowed the itching for surgery with which he was accused; and knowing several medical gentlemen, he took the finger, certainly intending to prepare it under their instructions.
Mr Alderman VENABLES.—But what right have you to detain a man's finger when he wants it? Surely he has the greatest right to his own finger of any body in the world. Your taste for surgery, I fear, will not much improve your reputation among your poultry customers. At all events it was shocking and brutal to make a ridicule of the man.
Mr Selwood said he had never made any ridicule of the man. He wished to have the finger preserved, and all he had done was to accommodate him.
Mr Alderman VENABLES.—Was it to accommodate him that you proposed a wager that you would eat the man's finger?
Mr Selwood said the wager was all a joke, and that there would have been no fuss made at all about the matter, but that Barnard's sweetheart was anxious to have the finger buried, and the Funeral Service read over it. He should have returned the finger when it was prepared, but there had not been time for it.
'Give the man his finger,' said Mr Alderman Venables. ' Where is it?'
'I have it in my pocket.' replied Mr Selwood; and drawing out the amputated finger, wrapped up in a sheet of paper, delivered it to Barnard, who, after opening the paper and eyeing it as if to ascertain its identity, put his finger in his pocket, and then raised his voice to claim the expenses he had paid for the summons and service. This Selwood swore he would not pay. A friend, however, performed the operation for him, and thus the matter ended.