Doctors' handwriting has long had a poor reputation, and I was amused to find this specimen, sent in to The Chemist and Druggist by an appalled pharmacist in June 1874.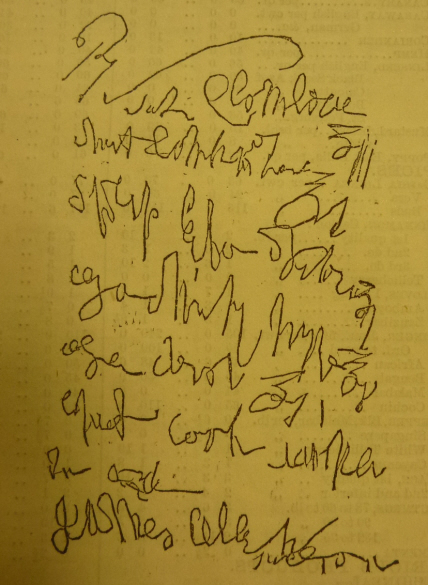 A couple of months later, the magazine reported that the Scientific American had reproduced the prescription, commenting that it:
might indicate the vagaries of Planchette [i.e. spirit writing] or the tracks of a spider whose legs had been dipped in ink.
The annoyance to the dispenser was bad enough, but the Scientific American also pointed out the potential danger to the patient of an incorrectly compounded medicine, and urged druggists to make a point of returning illegible prescriptions to their perpetrator.
However, Alexander Cleghorn, a chemist from Cupar in Fife, had already tried this to no avail. He had to admit defeat in deciphering the following, but promised the patient he would write to the doctor for clarification.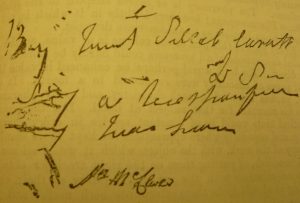 One can only imagine the force of the facepalm when he was 'favoured with an elucidation of which the following is a facsimile':