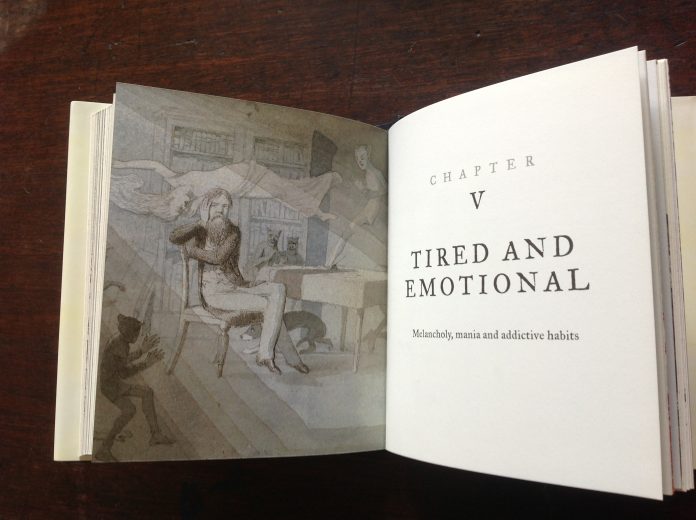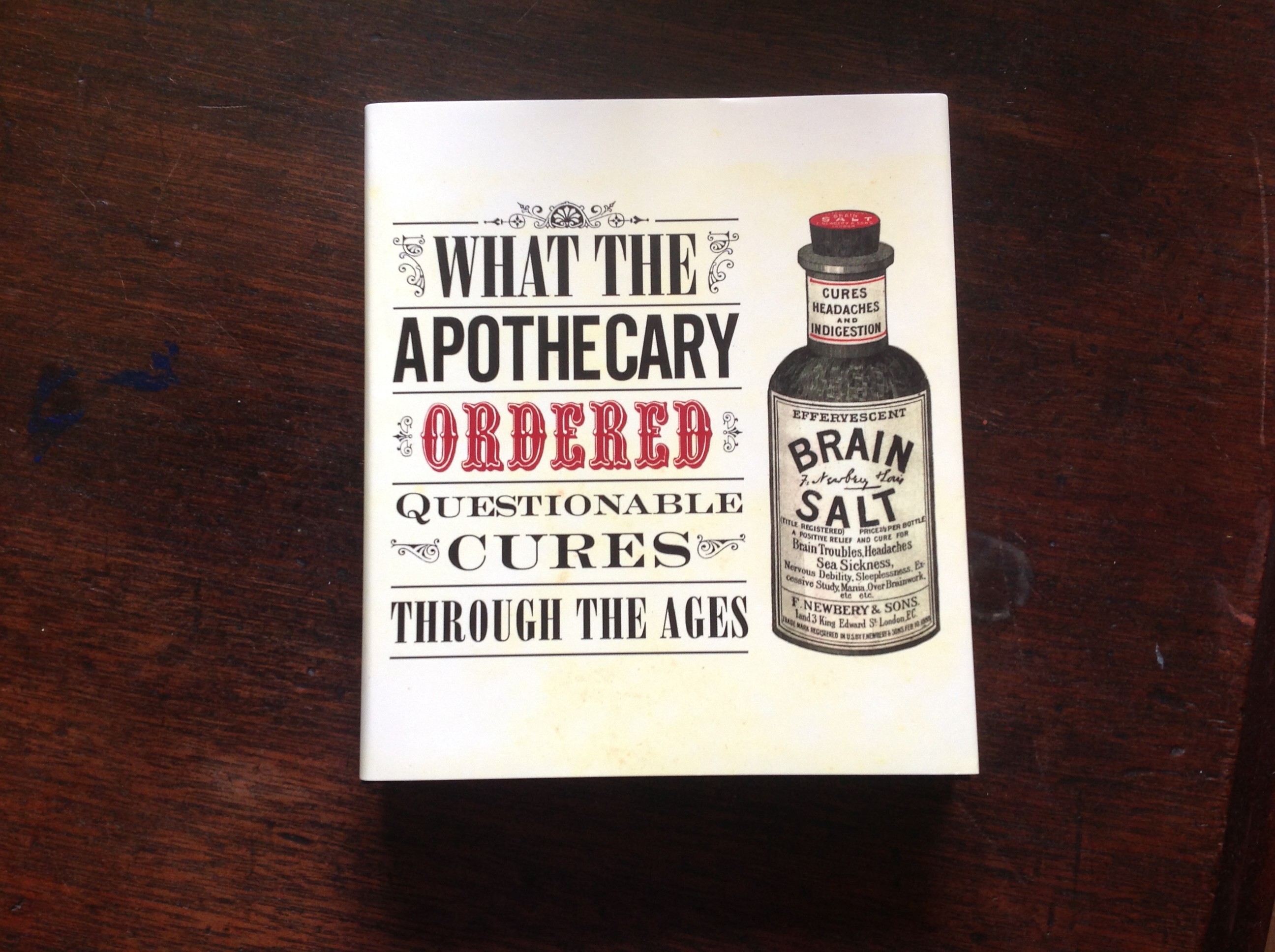 I'm delighted to announce that 10 August is the UK publication day for a pocket volume I compiled for Old House Books, an imprint of Shire Publications. What the Apothecary Ordered gathers together some of the more peculiar remedies of the last two millennia, and presents them alongside evocative images from the history of medicine.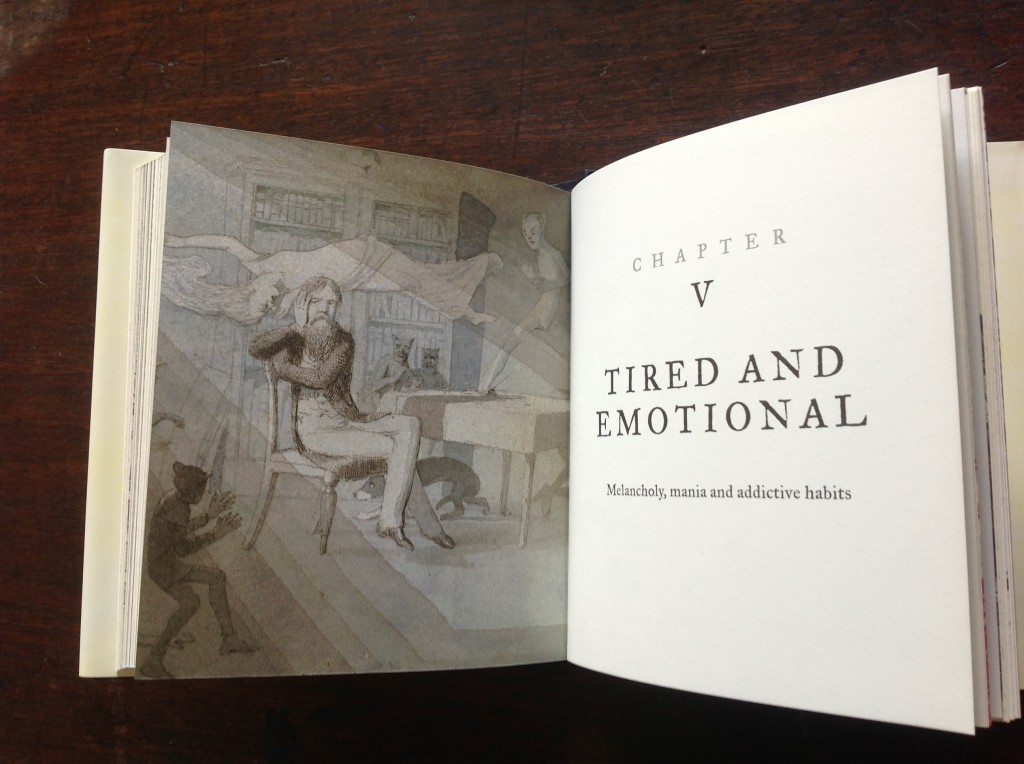 The book's production quality is outstanding and it's the perfect stocking-filler for anyone with a taste for the quirky and slightly dark. Christmas might seem a long way off now, but the need to start shopping will soon creep up like some ghastly portent of tinsellized doom – so get your copies while the will to live still flickers in your soul.
I believe the book is out in the US next February, but The Book Depository offers free shipping to anywhere in the world.
Here it is with my other two books – all quite different in content but they make an attractive family!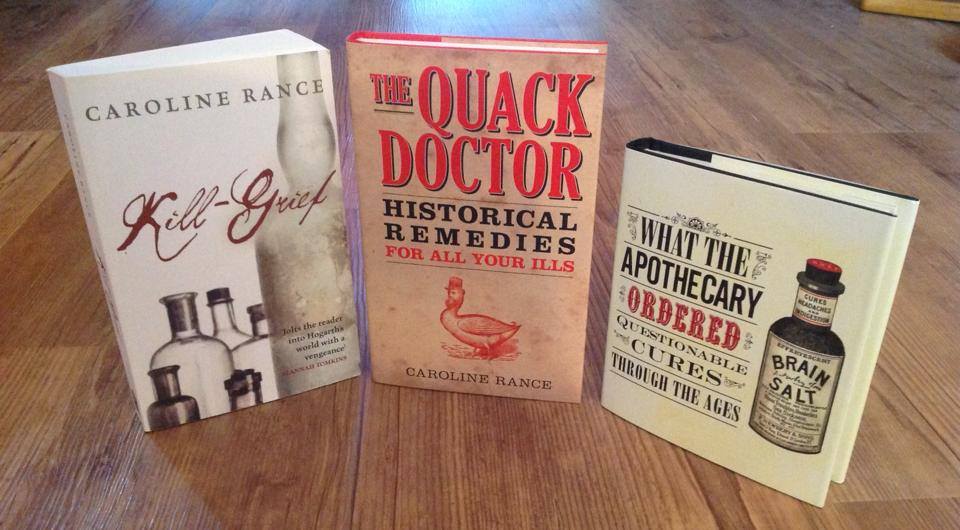 ——————————–
What the Apothecary Ordered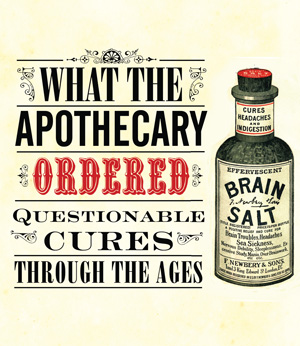 Publisher's blurb: Troubled by toothache? Dogged by dipsomania? Perhaps you have been poisoned or accidentally got a bottle stuck up your bottom? This compendium of tried and tested (and terrifying) historical remedies is your go-to guide for how not to seek medical relief.
From smearing mouse-dung on your teeth to drinking sulphuric acid, and from mechanical chin-reducing contraptions to 'super-super-excellent' quack medicines, here are to be found the most bizarre and alarming remedies of the last two thousand years. Spanning Ancient Greece and twentieth century Britain and America, What the Apothecary Ordered positively haemorrhages with the dangerous ministrations of 'healers' of yore. Everyday illnesses, beauty, surgery, sexual performance and madness – whatever the nature of the malady, here the reader will find a cautionary tale about entrusting oneself to the experts.
Hardback, 172 pages; ISBN 9781908402868

———————-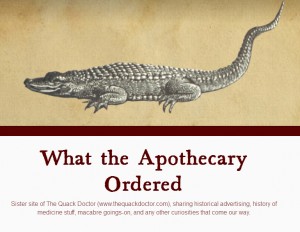 To celebrate the launch of the new book, I've started a Tumblr blog, where I post historical adverts, general history of medicine pictures and whatever else I find interesting.
As you might know, I update my Facebook page regularly. But, like many other page owners, I'm experiencing a reduction in the number of people who see the content, and tumbleweeds abound around posts that would have got many 'likes' in the past. The Tumblr blog doesn't (yet) replace this but it's a fun addition to what I do, so come along and take a look!