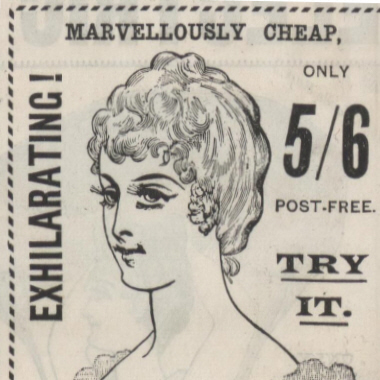 To contact me, please email caroline@thequackdoctor.com
You can also find me on Twitter as @quackwriter, on Facebook at www.facebook.com/quackdoctor and on Tumblr at What the Apothecary Ordered.
Copyright: All original material on this website is © Caroline Rance and The Quack Doctor, with the exception of guest posts, whose authors retain copyright. Unauthorized use and/or duplication of this material without express and written permission from this blog's author is strictly prohibited. Excerpts and links may be used, provided that full and clear credit is given to Caroline Rance and The Quack Doctor with appropriate and specific direction to the original content. Permission requests are very welcome: please use the email address above.
Many images on this website are reproduced under a Creative Commons licence or are in the public domain; I have endeavoured to give the original sources and links, but please do not hesitate to get in touch with any questions.