ADvent Calendar Day 13
'Old things are passed away; behold all things are become new'. The advertisers of Madame Fox's Life for the Hair quoted from 2 Corinthians as they sought to usher in 'a new epoch in the treatment of the hair and scalp.' The product was advertised in Britain in the 1870s and 80s. Although it contained petroleum like other hair products, its selling point was that it had been deodorised, so one need not go around overcoming dance partners with wafts of fumes.
Speaking of Madame Fox, this is the perfect opportunity to mention an exciting new book by historical novelist Essie Fox! I am really looking forward to reading The Goddess and the Thief, which promises to be an evocative Gothic mystery full of Victorian sensation. Find out more at www.essiefox.com and at Essie's blog, The Virtual Victorian.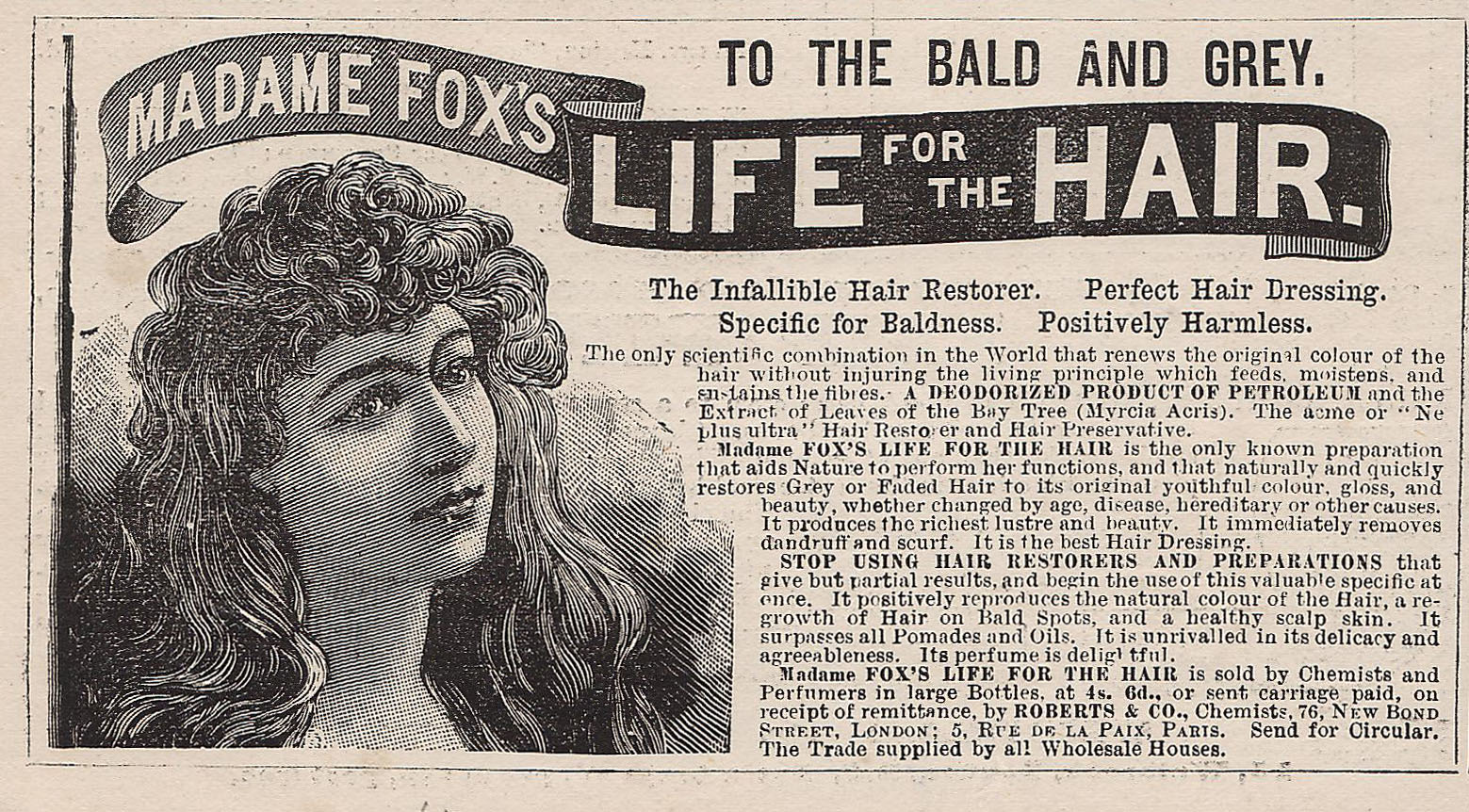 Madame Fox's Life for the Hair also features in Sky Living Online's Victorian-themed newspaper, The Inquisitor, this week. The Quack Doctor is providing 19th-century remedies to accompany the channel's drama series, Dracula – look out for some cocaine, arsenic and electricity in the remaining three editions!