The Omega Oil company, which had London and US branches, had its work cut out to get the product noticed among pages of attractive pictorial adverts. But get noticed they did. The constant flow of new designs together with the unique selling point – It's green – helped create a long-lasting brand. And there really are loads of ad designs. The ones shown here are just examples, but illustrate the theme – real people use this product.
Some ads invited the reader to send off for a 'thrilling pamphlet' that told the story of the liniment's European origins. This story also appeared in some newspapers.
An un-named American businessman, who is presumably the company's proprietor, Michael Winburn, relates the tale of his holiday in Paris, where his wife falls out of a carriage and breaks her ankle. After weeks of ineffective medical treatment, the couple remove to a quiet village in Switzerland where a local woman says she knows what will help:
…we waited a day, and the next morning the woman came with a queer-looking green oil in a bottle. This she rubbed on my wife's ankle. In about two hours, my wife said—
'Why, my foot feels all right now,' and she stood up and walked.
The narrator eventually persuades the woman's grandfather to sell him the recipe, and on his return to America, has it analysed by a chemist who pronounces it 'the best preparation he had ever seen in his life for curing pain.' The secret ingredient proves to be a rare herb that grows only in a certain part of Switzerland.
On his next European travels, our hero comes down with a terrible cold – his wife remembers the bottle of green oil, rubs some on his chest and in two hours he's fine. Their little girl's tonsilitis disappears just as quickly. They realise they have a wonder-product on their hands and resolve to bring it to the attention of sufferers everywhere – apparently investing a lot of cash in setting up the business. The investment paid off. This and Winburn's other company, Cadum Soap,  made him a millionaire.
'It is no more like other liniments' says the narrator, 'than high noon is like midnight.'
The miraculous little green herb was possibly henbane, but fortunately it was in very small quantities – the main ingredients were chloroform, oil of wintergreen and mineral oil. Oil of wintergreen (methyl salicylate) is still a component of deep-heat liniments today and I imagine that sufferers did feel the benefit of this sweet-smelling emerald liquid. It got on the wrong side of the FDA in 1942, when it was judged misbranded because of the exaggerated claims, but this didn't kill off the product – it is still available in some countries today. Cadum Soap, meanwhile, went on to become a major French company who are now so very cool, hip and trendy that they even have flash and music on their homepage.
Winburn died in 1930 and his widow married Edouard Renard, who later became the Governor General of French Equatorial Africa. The couple came to a sticky end when their plane crashed in the Congo jungle in 1935. Mme Renard's jewel case, with contents estimated at $390,000, disappeared. The bodies lay for days among the wreckage, until the bits that hadn't been eaten by wild animals were found and shipped back to France.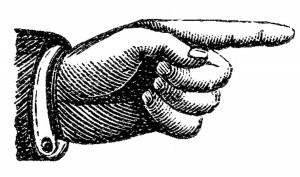 UPDATE: Many people have been asking whether it is still possible to buy Omega Oil. The following product appears to have a similar formula and is available cheaply on Amazon: Omega Pain Killer Liniment Fast Relief from Arthritis, Joints and Muscle Pain 60ml